techNL Innovation Week
Tuesday, October 4, 2022 8:30 AM - Thursday, October 6, 2022 6:00 PM (NDT)
Description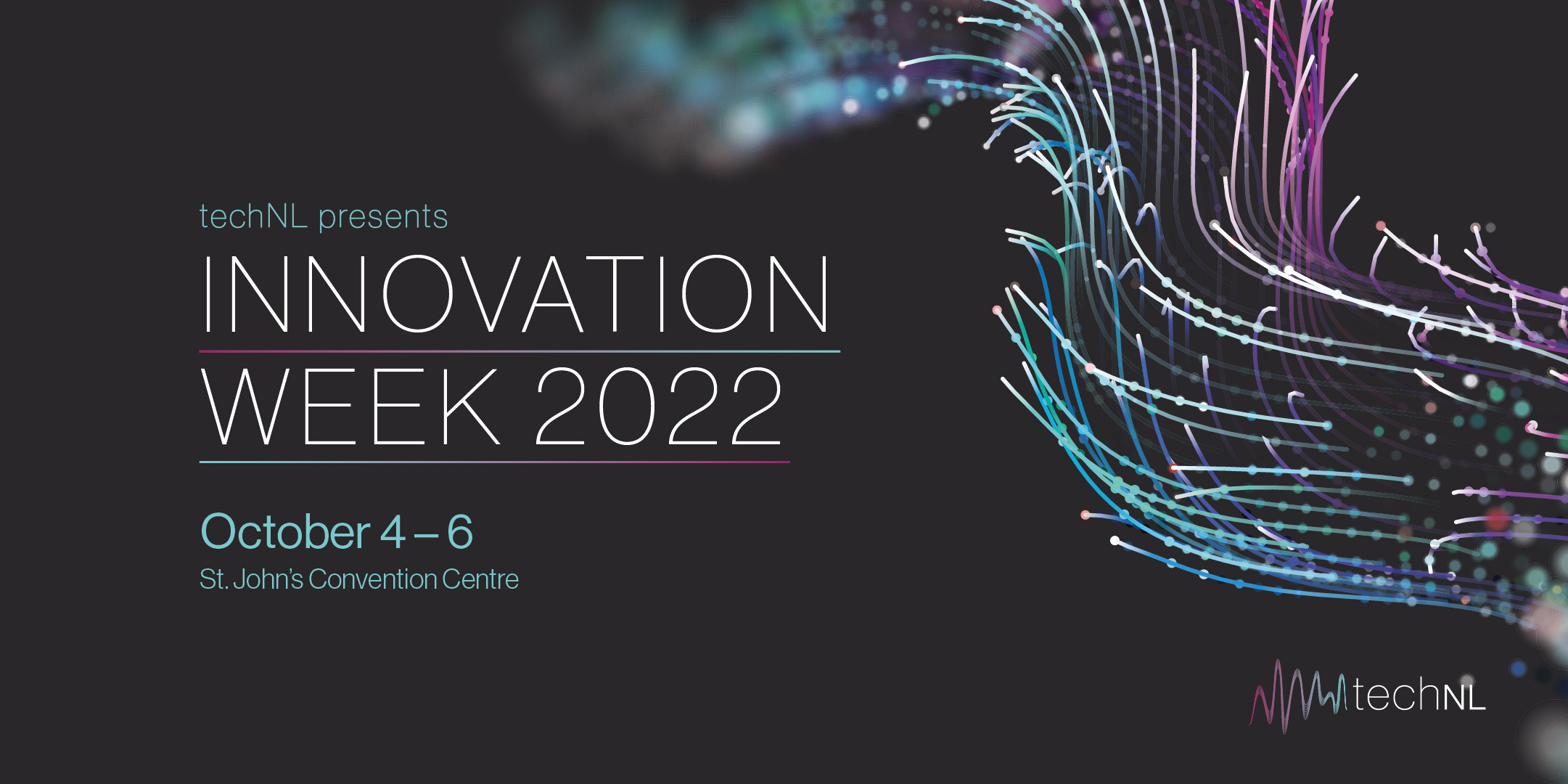 Registration is open for techNL Innovation Week 2022. The agenda is full of exciting and innovation ways to learn from experts and connect with peers in the tech sector. There is an incredible lineup of speakers including:
Jamie King, CEO Verafin is a keynote speaker for day 1, talking about growing, scaling and succeeding
Susan Black, CEO Conference Board of Canada is Keynote for Day 2 talking about Talent!
Learn about Accessing Capital from experts such as John Phillips, Sid Paquette (RBCx) moderated by Kathryn Lockhart
Tech Recruitment Expert Juliet Turpin - CCIP from Ranstaad on recruitment success with qualified and diverse candidates.
Craig Dowden, Ph.D will speak about leadership and his new book, Time to Lead
Industry Awards event on Thursday, Oct 6 at 3:00! Join us to connect and celebrate!
Early Bird Registration closes this Thursday, September 22. https://technl.ca/iw22/.
Event Contact
Jennifer Oliver
Tuesday, October 4, 2022 8:30 AM - Thursday, October 6, 2022 6:00 PM (NDT)
Categories
Industry Events